Glow Up Games

We build games & tech which centers and celebrates Black and brown joy, starting with hip hop and the culture.

We're designing the future of play for the new gaming majority.

Unleash your inner rap star and connect with your inner Mirror B*tch to hype yourself up by building rhymes & verses to express how you feel.
Glow Up Games is founded in the belief of the narrative power of voices outside the mainstream.
CEO Mitu Khandaker and CXO Latoya Peterson represent part of that unseen demographic in games – they've each built 15+ year careers in the gaming and media spaces respectively – but connected over the fact that as little brown-skinned girls who loved games, they never saw any heroes that looked like them, or any stories that were about them.
They are now combining their passion and deep expertise in games, tech, and building audiences to change this for not only themselves but also, as founders and mothers, for the next generation, too.
Glow Up Games uses our backgrounds in technology and our cultural upbringings to create novel experiences. We are dedicated to telling diverse stories because we know diverse stories invite everyone to the table. We are, first and foremost, a game studio and the main thing we create are games.
The R & D side of Glow Up Games incorporates a data driven approach to understanding emergent (and established) markets, to quantifying preferences and tastes of many different types of players, and to publish research on gaming, play, gender, and race that advances the entire field.
As we gather more data about our players and understand their desires better through their engagement with our games, we will grow to being a platform to connect diverse content to diverse consumers through publishing and partnerships.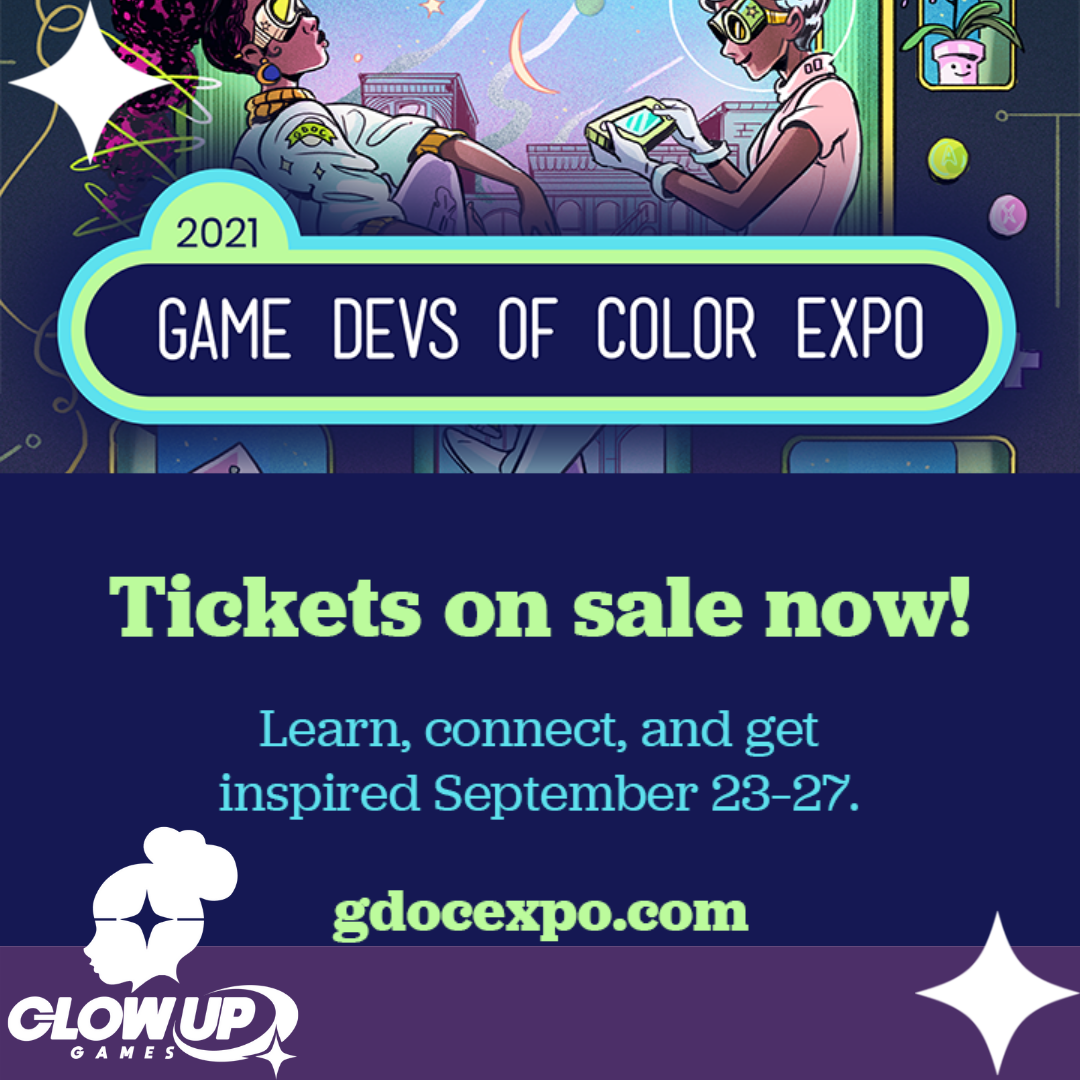 We are official sponsors of GDoC Expo!
Get your tickets today.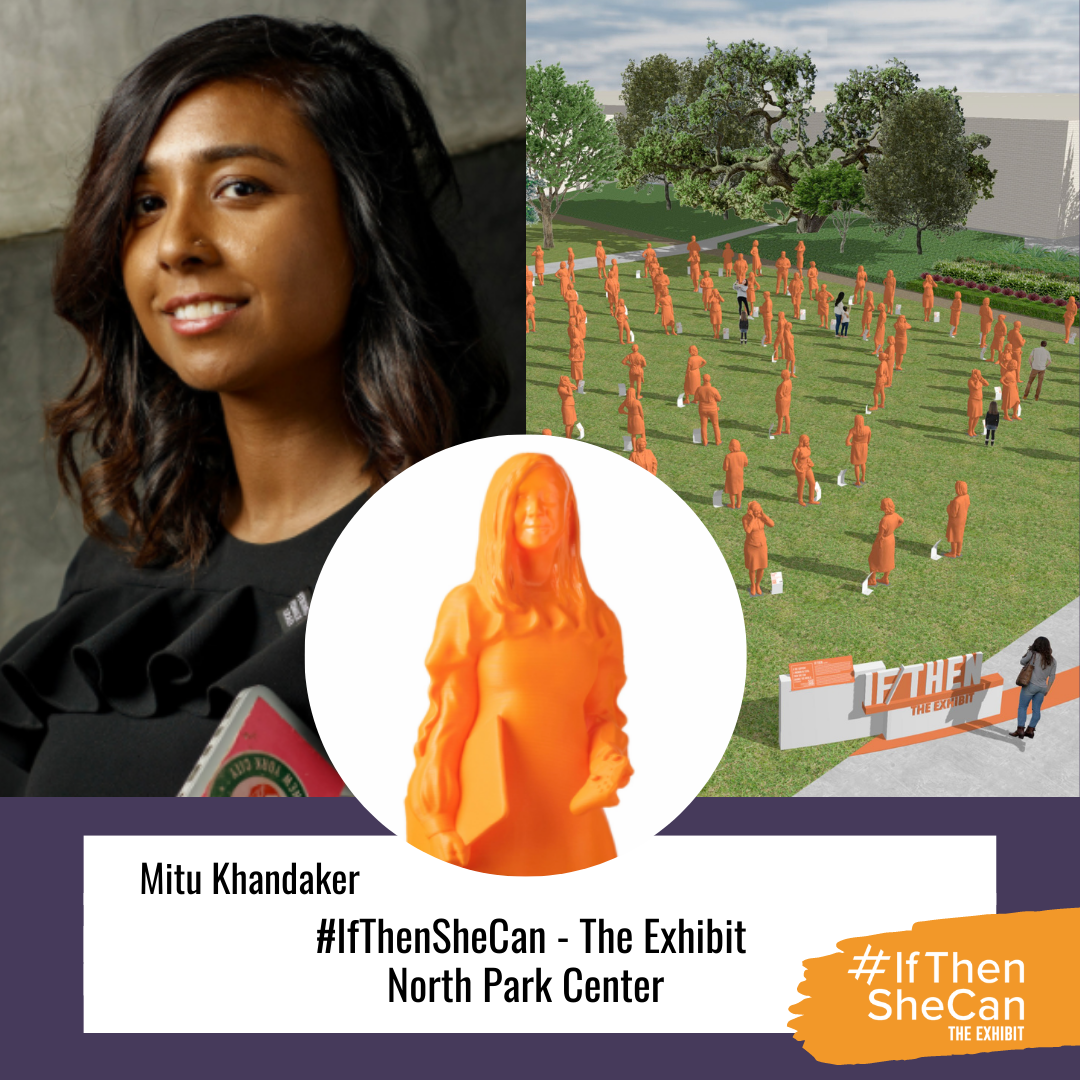 Our very own Mitu is represented in the @IfThenSheCan initiative where she and over 120 IF/THEN ambassadors have life-sized 3D printed statues highlighting #WomenInSTEM at the North Park Center in Dallas, TX!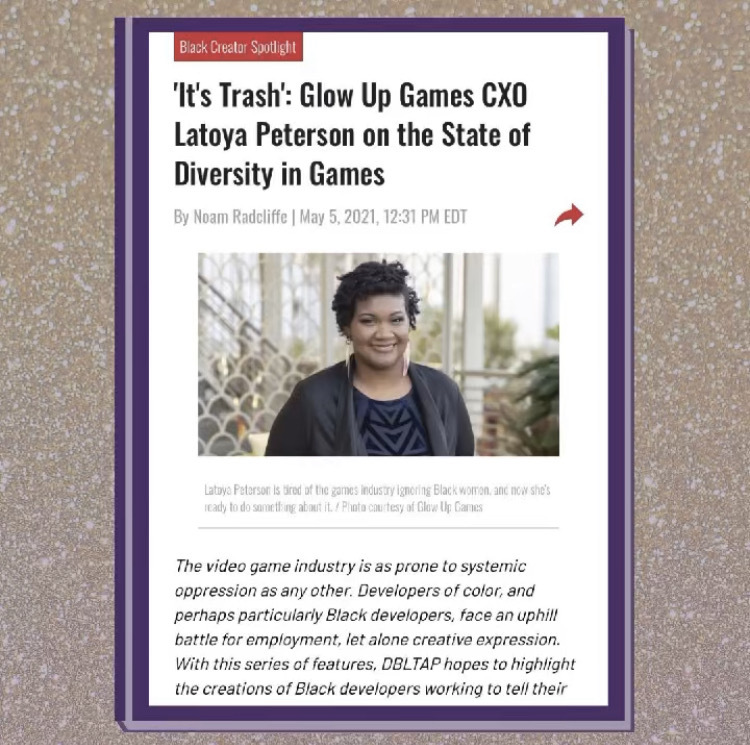 Glow Up Games CXO Latoya Peterson on the State of Diversity in Games and Making Insecure: The Come Up Game
Follow us on social media!
Sign up for our e-mail newsletter and stay informed for what's next on the horizon.